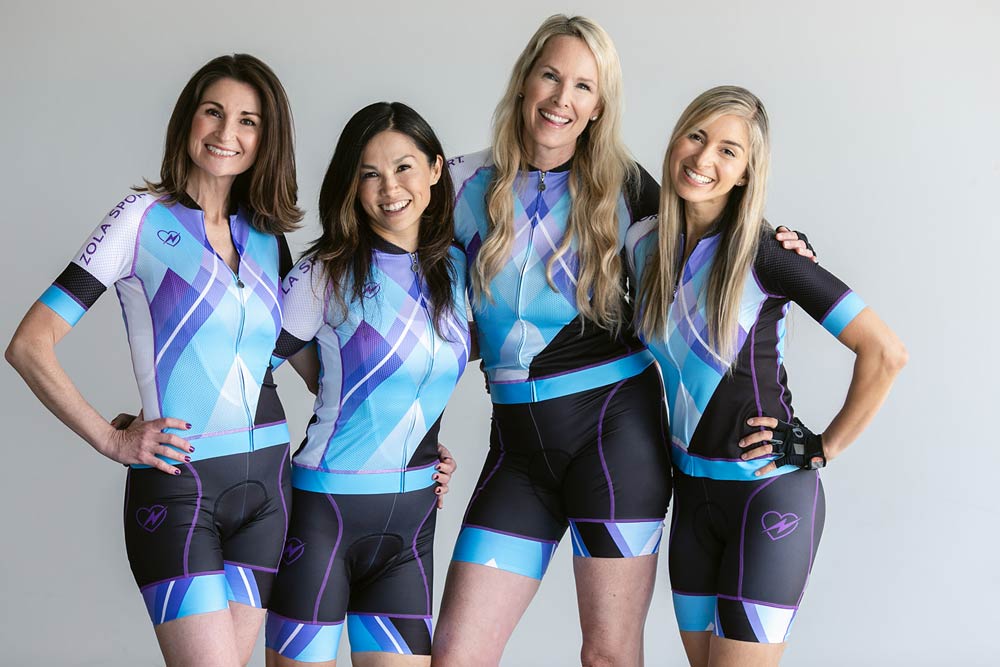 After a difficult divorce where she found herself a single mom to a newborn baby and a toddler, Zola's founder, Sandra Birnie, began the slow, gruelling process of rebuilding her life. It was during this time that she sought support from her amazing group of strong, fearless female friends. They were the ones who picked her up and helped her get back on her feet. They were the ones who reminded her of the strength and fire inside her soul that she had forgotten. They showed her that you never know how strong you are until strong is all you can be.
It was the same group of amazing women who introduced her to road cycling. Cycling provided her with a positive outlet during this difficult time. She found that the cycling clothing options available to women were less than inspiring. They had muted, muddy colors and were cut more for a man's body than a woman's shape. She wanted high-performance cycling gear that made her feel fiercely feminine and unstoppable. Alas, Zola was born. Zola is a modern day warrior princess. She shines bright with a bold, beautiful light of resilience and determination.
Zola honors and celebrates the strength and beauty that lives inside of all of us. The fire that pushes us forward to achieve things we never thought possible. To live the life, we want. The life that we deserve.
Each of Zola's pieces have been named in honor of the amazing women who inspired their creation.
Celebrating the strength and beauty in all of us – Zola.
Strong. Beautiful. You.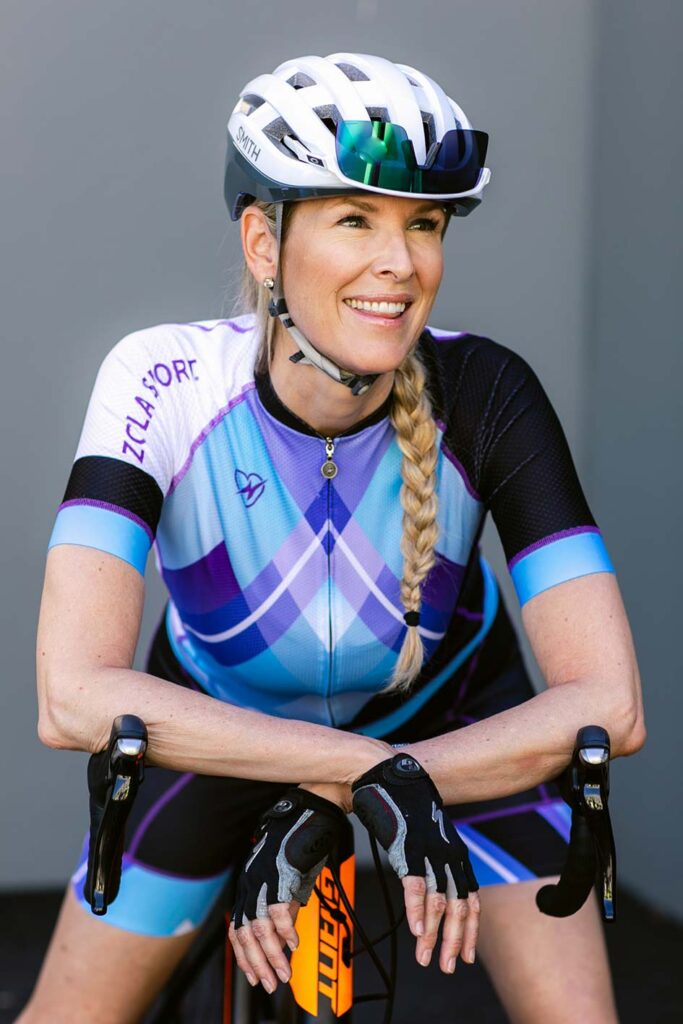 "
You never know how strong you are until being strong is your only choice.​
"